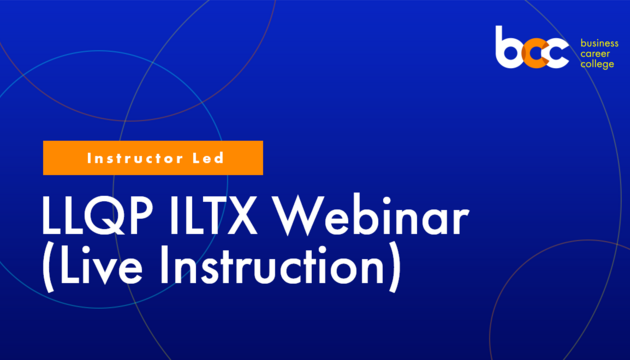 Note: Our course modules work best on the latest version of Google Chrome. If your course is not loading, update your browser and/or check your internet connectivity as a first step.
LLQP ILTx Webinar (Live Instruction)
Take advantage of our knowledgeable instructors for comprehensive live and interactive instruction covering the course modules. In addition to material review, students will also work through case studies and exam questions to get prepared to write the exams and apply their knowledge in the real world. The instruction provides an excellent opportunity for students to further their understanding of the challenging topics.
All live instruction classes run from 08:00-16:30 Mountain Time (starting Nov 1 Class will be from 9:00 - 16:30) and are available twice a week on Tuesdays and Thursdays. Please check our class schedule to know what sessions will be taught each day.
If you are looking to purchase live instruction for Accident and Sickness Only licenses or Top Up from A&S Only, please contact support@businesscareercollege.com for more information.
This option does not include course materials; if you would like to order the course plus live instruction, please click here.