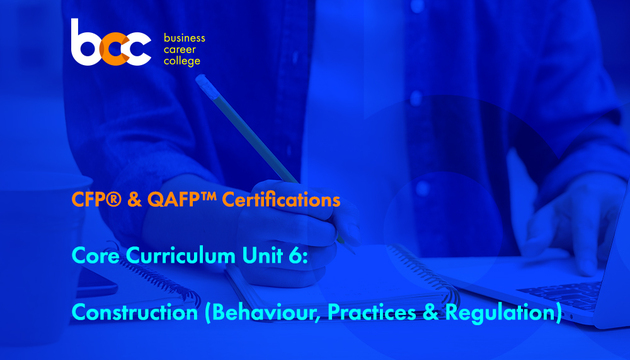 Note: Our course modules work best on the latest version of Google Chrome. If your course is not loading, update your browser and/or check your internet connectivity as a first step.
Unit 6 - Construction (Behaviour, Practices & Regulation) (Textbook & Learning Activities)
Unit 6 brings all of the Building Blocks, Blueprints, and Tools together to start "Construction" with a dive into behaviour, practice, and regulation.
Decision-Making and Heuristics
Case Study: Cash Flow Management
Money Attitudes
Financial Planning Recommendations
The Brain
Client Communication
Licensing, Regulation, and Business Models
Consumer Protection and Securities Law