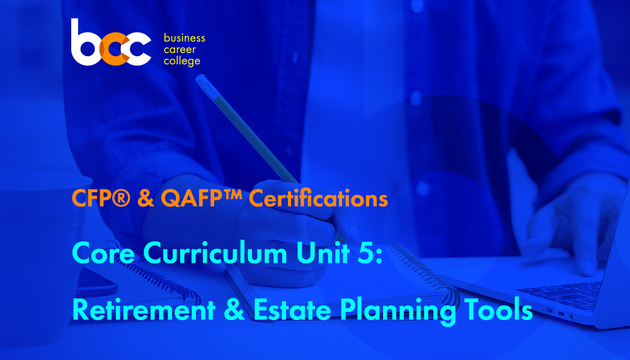 Note: Our course modules work best on the latest version of Google Chrome. If your course is not loading, update your browser and/or check your internet connectivity as a first step.
Unit 5 - Retirement & Estate Planning Tools (Textbook & Learning Activities)
Unit 5 focuses on teaching students the concepts that provide additional Tools they need for effective financial planning.
Pensions
RRSP, RESP, RDSP, TFSA
Retirement Planning and Annuities
Intro to Estate Planning
Wills and Will Challenges
Powers of Attorney and Capacity
The Estate and the Executor
Education Planning
Disability Planning
Household and Family Financial Planning