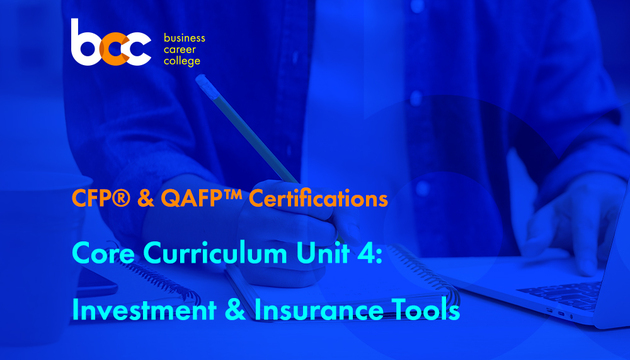 Note: Our course modules work best on the latest version of Google Chrome. If your course is not loading, update your browser and/or check your internet connectivity as a first step.
Unit 4 - Investment & Insurance Tools (Textbook & Learning Activities)
Unit 4 starts to dig into the "Tools" of a financial planner, by looking at concepts in insurance and both basic and advanced investing.
Stocks and Bonds
Investor Behaviour
Risk and Portfolio Construction
Derivatives, Shorts, and Advanced Investment
Pooled and Managed Investments
Risk and Insurance Contracts
Life, Living Benefits, and Property and Casualty Insurance
Taxation of Insurance and Liability Insurance