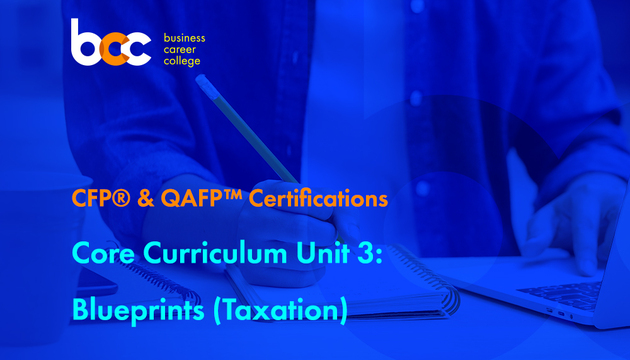 Note: Our course modules work best on the latest version of Google Chrome. If your course is not loading, update your browser and/or check your internet connectivity as a first step.
Unit 3 - Blueprints (Textbook & Learning Activities)
Unit 3 showcases tax and business structures (Blueprints). Students should gain an understanding of our tax system as it is necessary to make sense of almost any financial planning engagement.
Intro to Tax
Income Tax Calculation
Dispositions of Assets
Family Tax Issues